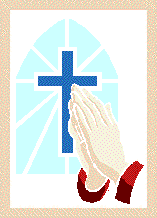 Are you Going to Heaven?
Do you want to spend eternity in heaven or hell?
Do you want to be blessed by God and recieve all His promises?
Here' s How:
Accept the Lord Jesus Christ as your personal saviour. Ask Him into your heart and repent of your sins. Agree with God that you are forgiven.
"For God so loved the world that he gave his only begotten son, that whosoever believeth in Him shall not perish but have eternal life." John 3:16
You then become a new person.
"Therefore if any man be in Christ he is a new creature: old things are passed away; behold, all things become new." 2 Cor 5:17
God loves you. Not a single person is bad enough not to be loved by God. Jesus is waiting for you.